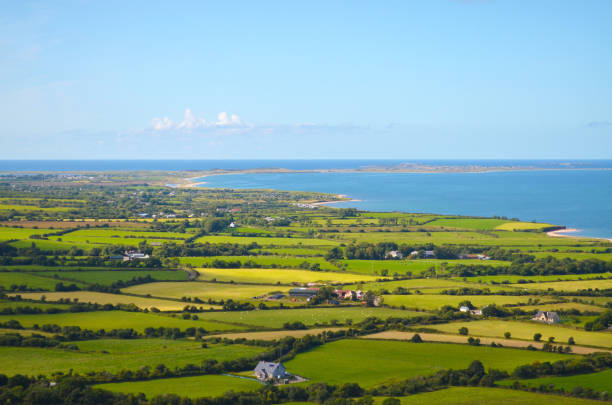 Property prices will moderate over the next year, but they have risen so much in the
past decade that buying in most places remains out of reach for many people on
average incomes.
Even though the rate of increase in property values is due to ease off, prices are still set
to increase by 4pc this year, a survey of estate agents carried out by the Society of
Chartered Surveyors Ireland (SCSI) has found.
What are the main factors underpinning house price
expectations?
Market factors such as supply and demand have been the main factor underpinning
expectations However, in line with current inflationary trends, those citing economic
factors (e.g., outlook for economic growth, general inflation dynamics, prospects for
household incomes, and labour market conditions) has nearly doubled since the
previous report with it now at 25% up from 13% in Q4 2021. This suggests that an
increasing number of agents are looking at trends in inflation, i.e., rising inflation and
prices and their impact on interest rates and subsequently household incomes, as
having the biggest impact on trends to property values over the coming months.
Housing supply in Ireland
As of Q1 2022, there was a slight upswing in sellers instructing sales when compared to
the end of Q4 2021; however, overall there is no noticeable improvement in new
instructions coming to the market when compared with recent years . Data from
property portals illustrates a lower supply on the market available for sale than
compared to previous years. Residential property available for sale on MyHome.ie in Q1
2022 was noted as being at a record low of 11,200 homes listed for sale nationally.
What are buyers looking for?
There is a continuing trend of buyers looking to purchase property outside of large
urban centres where average property prices are lower, and properties are generally
larger. This trend began with the onset of Covid-19, when many workers could work
from home; however, with the continued price pressures on housing costs,. We
continue to see high demand for more rurally located homes.
Buyers are increasingly seeking strong broadband connections and sufficient space
around the property to perhaps expand homes or construct an out-office for remote
working. It is unclear how long this trend will continue for; however, one of the limiting
factors is the low and further declining levels of available stock to purchase.
Is it a good time to sell your property?
Selling your home is a big decision and there are a number of factors to be taken into
account. Firstly you need to ask yourself why are you selling? Do you need more
space? Are you downsizing? Can you afford to move?
Secondly you need to find out how much your property is worth. At Mannix Property
Services we provide a Free sales appraisal.
There is no right or wrong time to sell your home, it's down to one's individual
circumstances. However if you want to achieve a high price for your property, now is a
good time to sell the market is strong with lots of buyers active.
Thinking of selling your property in Kerry and
beyond?
We at Mannix Property Services sell property in all of Kerry and beyond.
Please send us your details here and our Client Services department will be in touch to
see how Mannix Property Services can help. Alternatively, call Brendan on 086 050
8804
Check out our blogs section for sellers tips, buyers tips, market updates and advice on
how to prepare your property for sale to ensure it achieves top price.